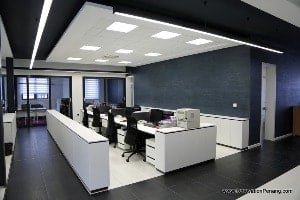 A daunting task, this is what summarizes the entire process of office renovation. There are many things that you have to undergo just to make sure you can get the result of the project you want for your office. If you would call for the services of a company that is reliable when it comes to various kinds of renovation projects, there is definitely a great chance that you will only be thinking about going back to your office as soon as the project ends.
Why You Need Office Renovation?
The space of your office and its look would be fine for you, but how about what your employees would be thinking about your office after a certain period of time that they will be coming back to the same old looking office? You want to give them a new environment and office renovation is the first thing that you must do to make sure that you can provide the best new look for your office.
There are many benefits that you can get when you choose to renovate your old office. Some of the benefits that you can get are the following:
The productivity of your employees will increase and improve since they will be seeing a new environment and will also give them a new comfortable place to work on.
Renovation will include the replacement of furniture pieces or just repositioning them in your office to achieve a new ambiance. You want to make your employees feel cozy while working and give them a place where they can spend their break time with other employees.
It will make your employees work closer with each other as they are able to work comfortably and even be able to enhance the workforce as everyone can feel relaxed in the workplace.
With all of these benefits in mind, there is no reason for you to doubt your decision of getting the services of a reliable company for office renovation services like RenovationPenang.com.
Why Choose Us?
RenovationPenang.com is a company that is trusted in construction and renovation field of work. Providing services needed for office renovation is one of the many things the company can offer in a breeze. We are equipped with professionals who can help in making the needed and expected changes that you have in mind for your office.
As experts, we respect the changes that you want and just incorporate our ideas that could enhance the entire look of your office. You will not have to think about where you can find the people who will be working on the renovation project since we already have the people you need, from the contractors to the construction workers.
With the services of RenovationPenang.com, you can expect that you can provide a new environment to your employees and encourage them to work harder. The newly renovated office will also make them feel happy and relaxed with staying in your office. So, if you want to hire our services here at RenovationPenang.com, feel free to call us anytime.